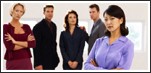 Young ATREIDES team is specialized
in developing Internet applications, e-commerce solutions, webdesign, data-base administration, multimedia presentations
more



Our mission

Is to offer you intelligent web solutions, easy to exploit. All you have to do is to tell us exactly what you want ..

more

Our principles

We like demanding clients, they are just like us; We do not promise, we make it happen.

more

How we make things work
The stages of the making of your project are:

Project team
The team will be made up by experts in the project management domain, graphics and design, marketing, communication and web programming/ web development.
ATREIDES Group © 2003-2006